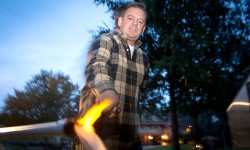 THIS IS SO VERY WRONG THAT IT CAN ONLY HAPPEN IN A REPUBLICAN STATE!!!
Julie Dermansky

Weatherford, TX, homeowner Steve Lipsky has nothing to hide. He is not trying to take down Range Resources, a large oil and gas company with a reputation for bullying...

This is reason XX + 1, why Fracking needs and must end and why we all must sign as many petitions as possible and keep signing until something happens--this is the only was, so far, to save our drinking water for drinking. After all, you water crops with poisonous water, you reap poisonous food.