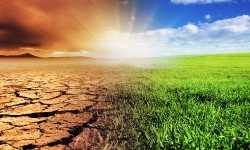 Tom Dispatch

None of us can predict the future, but when it comes to a mass rebellion against the perpetrators of global destruction, we can see a glimmer of the coming...READ MORE!!

Brandon Baker

The report largely takes a why-stop-now approach. One of its chief points is that 2012 marked the first time...READ MORE!!!

Brandon Baker

"On behalf of our industry and its 120,000 workers, we sincerely appreciate FERC's willingness to revisit this issue and update its rule...READ MORE!

Michael Mann

For now, super storms are still rare. However, models suggest more frequent and intense storms in a warmed…READ MORE!!

The Bottom Line is Green Alternative Energy makes more than just Dollars and Sense--IT IS ALSO A MATTER OF SELF PRESERVATION FOR THE HUMAN FAMILY AND FOR LIFE ON PLANET EARTH.