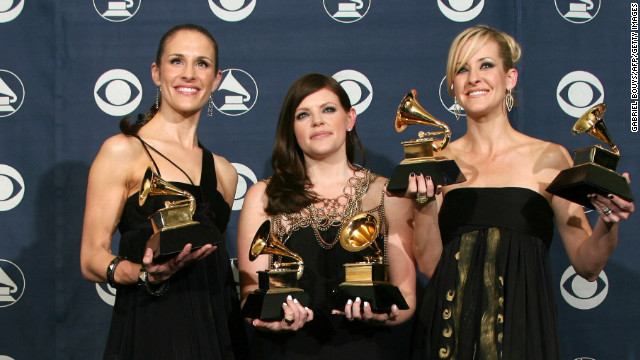 Editor's note: LZ Granderson, who writes a weekly column for CNN.com, was named journalist of the year by the National Lesbian and Gay Journalists Association and is a 2011 Online Journalism Award finalist for commentary. He is a senior writer and columnist for ESPN the Magazine and ESPN.com. Follow him on Twitter: @locs_n_laughs.

(CNN) -- Two days past 18


He was waiting for the bus in his Army green ...

Those are the first two lines from one of the most powerful songs I have ever heard, "Traveling Soldier." If you don't know it, I encourage you to look it up -- unless you're one of those folks who still hates the group that made the song popular, in which case, its beauty might be lost on you....READ MORE AND WATCH VIDEO!!!!
By Steven Hsieh, AlterNet

Will Louisiana taxpayers continue funding Bobby Jindal's right wing revisionism and biblical pseudoscience? READ MORE»
As a child of the 60's, this is the worst RE-WRITE of History. After all, many were part of the anti-war movement because of their Christian Faith, such as Joan Baez, who was born and raised a Quaker. The truth is out there, why teach such a biased book as history is beyond me.
No, I was too young to be part of the Hippie movement, but I am old enough to remember them. There is no reason to Demonize any human being, were they 'sinless saints'-No!!, but then neither was President Nixon nor his staff who broke into the Watergate Building.
Dear Readers, Last but certainly not least, I am passing on this e-mail in support of a Brave Young American Teenage Girl, who reminds us that the future is indeed Good Hands;
An eighth-grade student named Bayli has been trying for over a year to form a

student-led club that would help combat name-calling and bullying at her school, but rather than allow her to create the Gay-Straight Alliance, the school board is trying to ban ALL extracurricular clubs. This is a drastic move to squash any conversation about the anti-gay discrimination happening at Carver Middle School.

I just signed a petition calling on the Lake County School Board to drop this attack on students' freedom of expression. Will you join me in standing with Bayli?