Georgia town could be state's 2nd to require mandatory gun ownership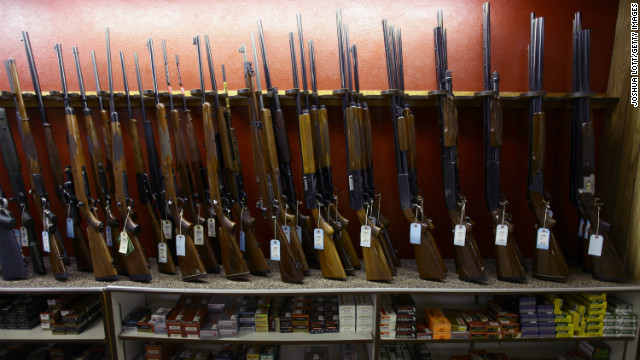 Atlanta (CNN) -- A small Georgia town may soon require every household to own a firearm -- a law that, if passed, would make it the second town in the state to mandate gun ownership.


City council members in Nelson, a town of 1,300 people north of Atlanta, unanimously approved the proposal at a meeting this week. Citizens now have a chance to review the proposal before the council takes it up again in April....READ MORE! AND HOPEFULLY WATCH VIDEO TOO.
Hopefully and Prayerfully this will work out as planned, but my concern that it will more likely prove out this study, the hare way, with lives>>>

States with the most gun laws experienced a lower overall mortality rate from firearms than did states with the fewest laws, researchers in Boston reported in a study published Wednesday. READ MORE!
After all, the reason for background checks is so this can stop happening>>>
The federal background check system for gun buyers didn't stop a mentally ill man from buying a gun, which he used to kill his mother. READ MORE!!!
THE QUESTION IS IS THERE REALLY ANY JUSTIFICATION WHAT SO EVER FOR AN HUNTER OR AN HOME OWNER TO OWN THIS>>>>
Gun of the week: ADCOR B.E.A.R.
- American Rifleman
"A new evolution of Eugene Stoner's design"

NONE WHATSOEVER--After all, we do have the most advanced Military On the Planet--If Our Military did turn on us--Does anyone really believe that this would be useful in shooting down a SCUD Missile or drone airplane???? Not to forget, according to Modern Marvels, the U.S. Military has special spy ware that can not only see in the dark, but also through walls, so if 'they' ever did turn on us, all 'they' would have to do is park outside the house and wait for people to start dropping their guard and start falling asleep and launch the assault then.

This is why we need to be careful--very careful-whom we elect to office--Prevention-Prevention is the only answer.