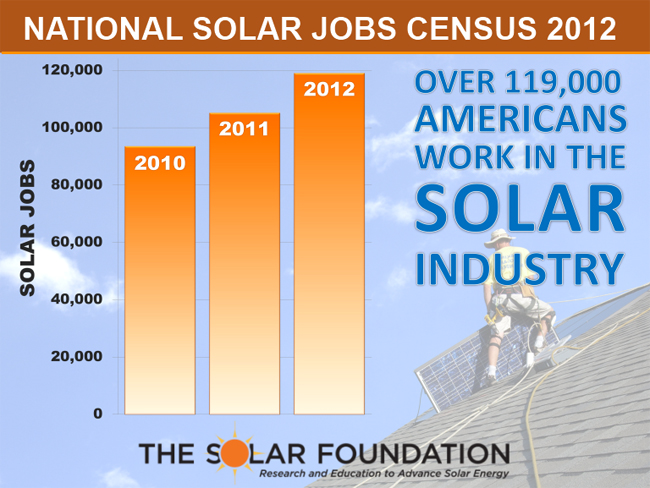 Solar Energy Industries Association

"Today, solar is one of the fastest-growing industries in the United States, providing good-paying jobs for more than 119,000 American workers...Read More.
That is why we do not need 'Fracking', but we do need jobs and careers.
5 Things You Should Never Put on Your Resume
Which blunders will send your resume straight into oblivion? There might be dozens, depending on the job, but experts say these five common resume mistakes are most likely to derail your job search


Read More »
Why You Should Negotiate a Job Offer
If you are sitting on a job offer, you're probably thinking you are lucky you have one. Having a job offer in this economy is already something to be thankful for. But you should remember that, across industries, employers expect new potential hires to negotiate.
Read More »
JL
-- us.accion.org
microloans from Accion create or sustain 5.6 jobs on average. Additionally, results indicate that microloans contribute to an increase in small business owner take-home pay, as well as business growth and expansion....
YES!! THIS--THIS Is what the world needs more of, most expecially if those microloans are going to Green Energy Jobs!!! Such as>>>
Ruth
-- solartribune.com
"San Diego-based Envision Solar recently installed its Solar Tree arrays at the Energy Department's National Renewable Energy Laboratory (NREL) Vehicle Testing and Integration Facility." EXCELLENT! PLEASE NOTE,SHARE!
I am passing on this part of the e-mail from Working With Mindfulness, because this part interested me the most. After all, I do not know about anyone else, but as for me, I have many things to do each and every day, so I like cutting to the chase.
After all, I tend to be a creature of habit, so coping with change caught my eye. I am sharing it, in case, I am not the only one who is a creature of habit.
In addition, I am sharing, A Mindful Response to Frustration. After all, with the ever increasing violence around the world is proving, we Human Beings are having to cope with more and more Frustration. I know I am and I know I am not alone in that fact.

Negotiation expert and IMD professor, George Kohlrieser will join Mirabai Bush for the next Working with Mindfulness webinar on

Monday, May 13 at 2:30pm EST.

Sign up here

.




After all, We Americans have the U.S. Senate here to add to our Stress.

How the Senate by designempowers the residents of small states at the expense of residents of larger states. READ MORE»