3 killed in gunfight, crash on Las Vegas strip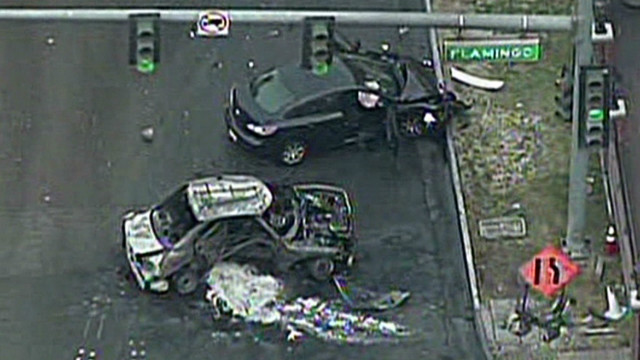 Shooting on the Las Vegas strip
STORY HIGHLIGHTS
Casino visitor to KLAS: I "could see the fireball" out my window
A gunman in an SUV shoots at a car on the Las Vegas strip, causing a multivehicle crash
Three were dead following the shooting and crash at Las Vegas Boulevard and Flamingo Road
Police are looking for a black Range Rover Sport with large black rims
(CNN) -- Three people were dead and at least three others injured after a shooting and fiery six-vehicle crash along the Las Vegas Strip in Nevada early Thursday, police said.


The incident began about 4:20 a.m. when someone in an SUV -- stopped at a stoplight on Las Vegas Boulevard near Caesars Palace and a number of other casinos -- fired into a Maserati that also had stopped at the light, Las Vegas police said.... READ MORE!!!
The question is How Much Longer Must This Go On Before Action--Real Action Is Taken--Time is Not on our time--After all, in the mean time--I do mean Mean Time>>>>>
Gun shortage at Wal-Mart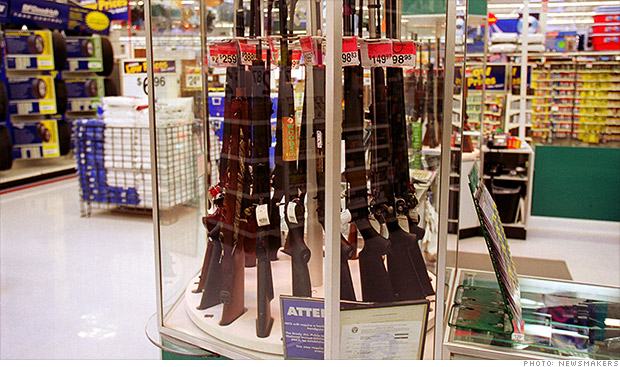 Wal-Mart, which sells guns in a little less than half of its 4,000 stores nationwide, is seeing a run up in gun and ammunition sales.

NEW YORK (CNNMoney)
Looking to buy a gun? Wal-Mart might be sold out of the one you want....READ MORE!!!
THIS IS WHY WE NEED>>>
Cal
-
The Colorado House passed four gun-control measures Monday, a notable shift for a typically libertarian, pro-gun state. Has the political climate changed enough for bills to pass state Senate?.....READ AND WATCH!!!