There aren't nearly enough people standing up against violent actions, derogatory speech, and demeaning attitudes towards women.

It's clear because there are so many atrocious behaviors that are accepted or even encouraged in our society--or worse yet, deemed as "cool." And while these attitudes exist, sexual and domestic violence is more likely to happen. We can combat violent language, actions, and anti-women sentiment by learning which things are not okay to do or say and sharing this knowledge with our friends. You may even discover that there are habits that you aren't aware of that are hurting others in the process.

For today's Daily action, learn how you can change yourself and how you can help stand up for your sisters, mothers, friends, and all the other important women in your life.
I confess this is true on so many levels on so many issues. This edition of the blog is an attempt to change that reality. Lord Help us, Jesus to remember that there is only one Race on the planet called Earth and that is the Human Race--We are indeed Family and Family takes loving care of each other no matter the cost and no matter how they differ.
May 30, 2012 -- Updated 0933 GMT (1733 HKT)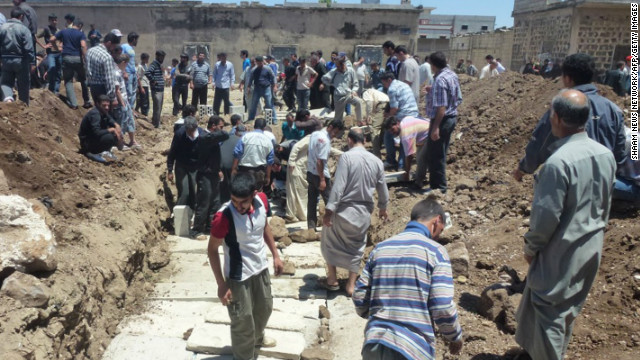 Ooops! I am sorry that there is no point to clicking on to this picture, because there will not be a video. Either because of copy rights or my own inexperience with computers.
May 30, 2012 -- Updated 0932 GMT (1732 HKT)

World powers weighed tough options to end brutality in Syria amid the aftermath of the now-infamous massacre in Houla.